Important Dates
Birthdate: July 22, 2016
Puppy Evaluation: Sept 17, 2016
Read to go home: Sept 18, 2016

Important Dates
Birthdate: July 22, 2016
Puppy Evaluation: Sept 17, 2016
Read to go home: Sept 18, 2016

Hemi
bCH Victory's Hemi of Shamira-Zion
DOB: June 12, 2010
Grey Sable Smooth, NB3
Height: 27"
Weight: 95 lbs
Hips: Good (L: 0.32 R: 0.29), Elbows OFA Normal
DM DNA: Clear
Temperament Test: Passed
About Hemi
Hemi is our sweet, goofy, family girl. Her favourite thing is playing with her pack and she regularly greets us on her back with all four legs up in the air and tail wagging. She also has a serious side and is the first to let us know when something is out of place - for example when our front door blew open during a nasty wind storm it was her who came to wake us up. She has great working ability and loves to be engaged.
Hemi is a solid, strong and muscular girl. She is almost 100 pounds of pure athleticism and is built for speed and stamina. Although to see her on a lazy day, curled up on her bed you wouldn't know it!
Visit Hemi's page for more about our special girl.
Sluggo
Solace's Raising the Day Spring
DOB: Sept 13, 2009
Brown Sable Plush, Non-NB
Height: 32"
Weight: 120 lbs
Hips: OFA Good
DM DNA: Clear
Temperament Test: Passed
About Sluggo
Sluggo is a huge, laid back guy with a heart of gold. He is very dedicated to his family and loves nothing more than relaxing and curling up with his favourite people.
Along with his big heart, Sluggo also has tons of size - he's got great height, bone and leg! Although he's never been in the show ring, his beautiful conformation would be a sure winner especially when paired with his loveable expression.
Sluggo is a stud owned by Solace Shilohs and for more information about him visit his webpage.
Puppy Expectations
We are expecting this pairing to produce some extra large, very sweet family oriented Shilohs. Both Hemi and Sluggo are very eager to please and they have both produced this same trait in their previous offspring. Sluggo is more laid back which will offset some of Hemi's higher energy and play drive. We expect the temperaments will likely be around 'medium' with some possibilities for medium-soft or softs.
If you have an interest in getting involved in any sort of dog training - be it trick training, therapy work, Search and Rescue or otherwise - this could be a great litter for you. Hemi has produced some really willing workers who love to be engaged and active. We could also get some real lovers in this litter who want nothing more than to be with their family and hang out and relax.
Puppies have Arrived!
We had two special boys arrive on July 22nd, 2016! One brown sable and one dark grey sable, or possibly a black sable.
This is our 'D' Litter and so we've selected two super fast and iconic names to represent our new pups.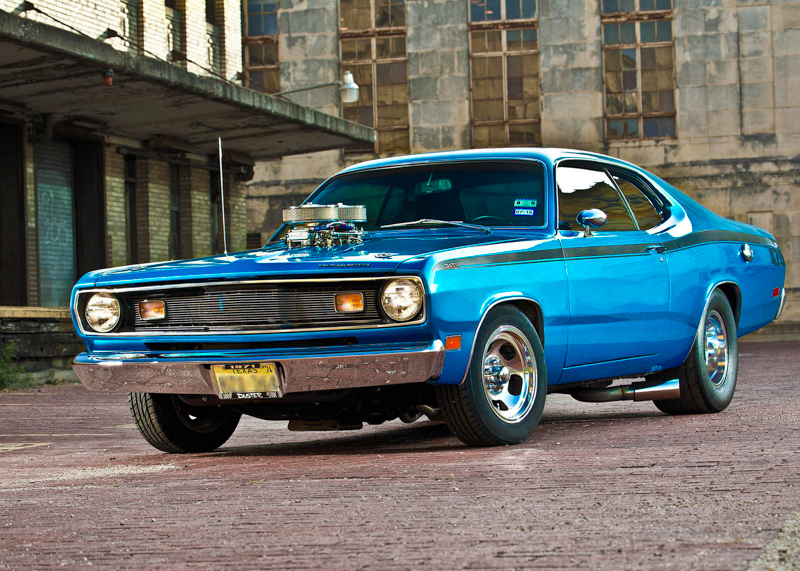 Brown Sable Plush Male
Dark Grey Sable Smooth Male